Home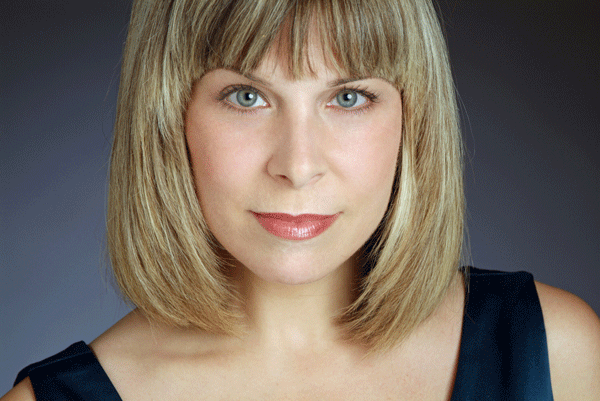 What is Cabaret? In a nutshell, it's me singing songs I love into a microphone in a dramatically lit room with a piano or a band.

I am drawn to the cabaret format because it is a self-contained act, in an intimate setting where the audience is just a few feet away, giving me the opportunity to genuinely connect with them and take them on a journey with me. It is so different then the more traditional musical theatre experiences I have had over the years in National Tours or at the Kennedy Center, for example, where the audiences numbered in the 1000ís. When I am in a musical, playing a character, such as Maria in The Sound of Music, or Sarah in Guys and Dolls, the audience is an observer of the events and does not really participate in the show itself. But, in a cabaret, the audience is a part of the show! Since they are so close, I can see right into their eyes. When they are roaring with laughter, I can see that. When they are moved to tears, I can see that too. It is always a different experience for both me and them, and they get to take that experience away with them. They get so much more than they would from just listening to the radio or a CD. They get a real, human experience that stays with them long after the event is over. For about an hour, I have them in the palm of my hand, and I see them go on the roller-coaster with me. That is what makes cabaret so special -- the audience! They are a part of the show!

In the 1940ís, cabarets were an elegant affair with a piano lounge or showroom, a soft warm spotlight, and perhaps a sultry siren in a long evening gown singing into a microphone next to a piano. Now, anything goes! My show combines slow, moving ballads with perky, comic gems and enough sass and sauciness for a contemporary audience. And, for those with more traditional tastes, Iíve also got the gown!